Issues in nearly any ChangeMan ZMF environment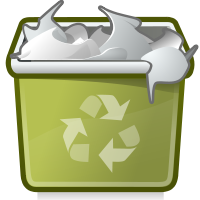 We've been providing consulting services about ChangeMan ZMF (CMN/ZMF) for over 2 decades now. It keeps being fun to see how each CMN/ZMF customer always has some type of unique requirements, special customizations, etc. Not to speak about all the challenges that come with each release upgrade of CMN/ZMF (I started on release 3.2.1b in 1990, recently I was involved in an upgrade to the latest and greatest 7.1.x release).
But what surprises me again and again at each (repeat each) of these CMN/ZMF customers, is that they all seem to have at least 10 issues in common. At least if they have been using CMN/ZMF operationally for some years (say between 2 years and 2 decades). Don't get me wrong, these issues are not because of their CMN/ZMF admins not doing a good job, or because of CMN/ZMF not being a great product. No, I think it's simply because CMN/ZMF is like a garden, which you need to weed occasionally (ideally even daily). And such CMN/ZMF maintenance requires the right tools to do so. By the way, I love gardening, especially at this time of the year where you see the fruit of your labor. Here is my top 10 of CMN/ZMF issues showing up in nearly any CMN/ZMF environment:
Attention:
the above list is not just incomplete, but far from complete!
the longer you use CMN/ZMF, the more these issues grow!