Subscriber level access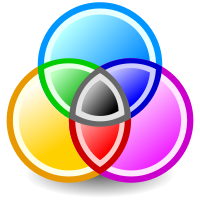 Membership of Dr.Chgman.com is free and here to stay. But some people want (need) AbitMORE (oeps!). That's why as a registered member of Dr.Chgman.com (a member) you may consider upgrading from member level access to subscriber level access, which will allow access to the subscriber area also.
This subscriber area contains additional products and/or services (in addition to what's included in the member area) that is even more valuable, such as:
Subscriber level access is based on some type of subscription fee (for which certain discounts may apply via the Z-Rewards) and allows for various combinations, such as:
Only subscribe for Z-files (optionally combined with related Z-Support services), or only for Z-Wiki topics, or only for Z-University topics.
Only subscribe for Z-files, with or without the optional Z-Support services related to it.
Bundled subscriptions (= subscribe for everything, i.e. subscribe for Z-Files, Z-Wiki, Z-Support and Z-University).
Note: if you only have member level access and try to access something in the subscriber area, you will get an access denied message. By upgrading your membership you do get access to such content automatically.
Contact us if you'd like to subscribe or upgrade your membership.