Z-Files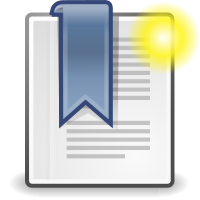 This section contains the complete set of software related to the specific solution of any issue described in the Z-Issues. This software is fully compliant to what is documented in the Z-Clues also, and includes installation instructions, info about configuration options, etc about the software. For short: the Z-Files section is actually a collection of slick stuff for enhancing ("mashing up") your ChangeMan ZMF implementation dramatically!
In case you wonder where all those solutions originate from (in other words: if you wonder if you should really consider all of these solutions), make sure to also checkout these related sections:
the Z-Issues, containing all sorts of information about commonly known issues in ChangeMan ZMF (mostly enhancement requests, sometimes problem tickets).
the Z-Clues, which is the documentation about how a possible solution of the specific Z-Issue might look like. It actually contains the details about the customization that we ever implemented at a ChangeMan ZMF customer before. So with Z-Clues you learn how you can build the customization yourself (which we know/assure solved the issue already at another ChangeMan ZMF customer).
For each solution, you will find things like:
The location where you can download the solution.
Installation instructions to implement the solution.
Other solutions that might be a prerequisite or a post requisite for a solution.
To access any of the Z-Files, follow the link(s) from the related Z-Issues and/or Z-Clues (typically near the end of them).